1.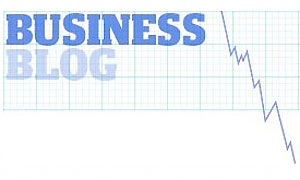 New logo for Guardian business blog
2. Mahmoud Ahmed live in Amsterdam, 1987
For the last few years I've had an MP3 of 20 minutes of a Mahmoud Ahmed concert floating around my computer. I originally got it from the sadly-defunct
Benn loxo du taccu
blog, and never knew much about its origins, except that it was broadcast on Dutch radio. I recently unearthed it again after being disappointed with the comparatively low energy of the "Live in Paris" CD from 1994. The Paris concert is not bad, but it seems so uninspired compared with the pure fire that is this Amsterdam show. Looking around the internet today I was incredibly pleased to happen upon a video of one of the songs from the Benn loxo recording:
Only after finding the video did I discover the date of the recording. I previously thought it was from the 90s. Looking at the video again, the poster says this was from a concert of the Adei Ababa Ensemble, featuring other famous Ethiopian singers, such as Tilahun Gessesse.
In honor of Mahmoud, and of Benn loxo as well, I'm re-upping the original recording here. If anyone has more tracks from this show, please get in touch!
Mahmoud Ahmed - Live in Amsterdam, 1987 (MP3, 29.7 mb)
3. Kebad Kenya
In these sad days it is incredibly revitalizing to see a casual, intelligent, non-academic/non-professional blog devoted to an underread and underrated writer such as Hans Henny Jahnn. The
Kebad Kenya blog
, run by Will from
50 Watts
, is a great little thing indeed.